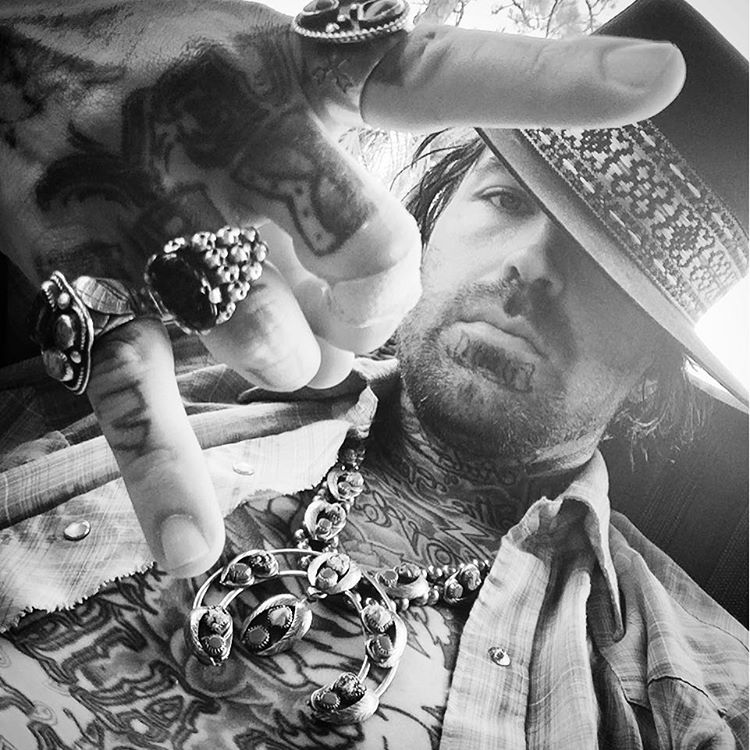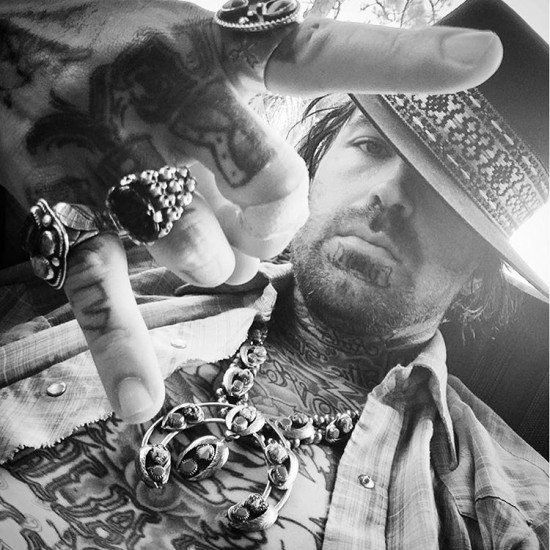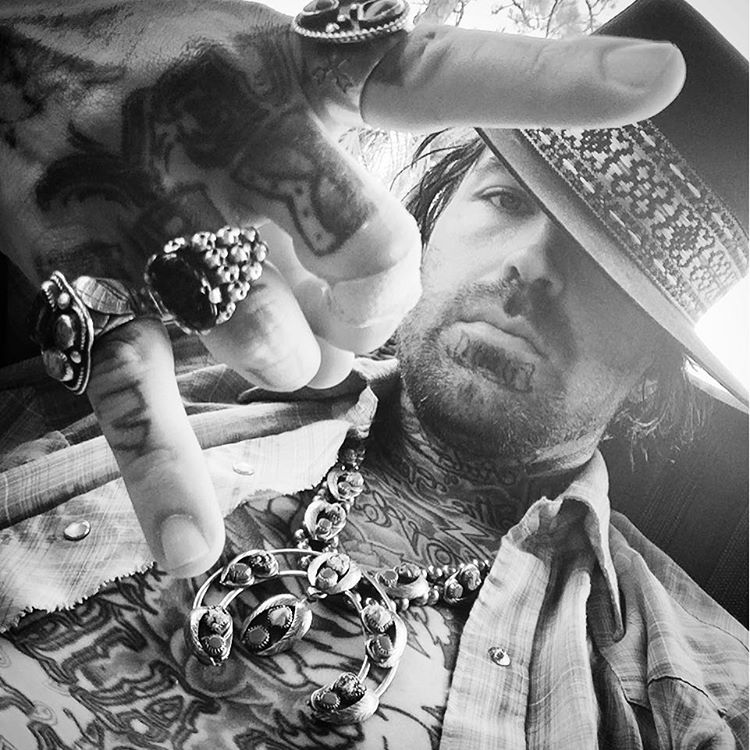 Прошлый год у Yelawolf'а выдался очень успешным, после того, как он выпустил свой альбом «Love Story», дебютировавший на первой строчке альбомного чарта Billboard R&B/Hip-Hop. Теперь он возвращается со своим новым синглом «Daylight». Сервис Genius объявил об эксклюзивной премьере полного текста грядущей новинки, которая должна увидеть свет уже сегодня.
Созданный в Нэшвиллской студии House of Blues, трек «Daylight» порадует вас прекрасным звучанием таких инстурментов, как банджо, скрипка, мандолина, и даже домра. Трек является первым синглом с альбома «Trial By Fire», дата релиза которого пока не анонсирована.
Ранее Eminem поделился тизером трека «Daylight», который показан в трейлере «Великолепная семерка» («The Magnificent Seven»).
Вы можете почитать полный текст сингла «Daylight» ниже.
[Intro]
Daylight, woah daylight
Daylight, is coming again
Whiskey, woah whiskey
Whiskey, my only friend
[Куплет 1]
Got me a bottle, lookin' out at my El Dorado
Smokin' a barro, whip up an egg and avocado
I'm on the porch like a slummy Ralph Lauren model
Flannel shirt like a lumberjack choppin' a log-o
Pistol next to the ashtray, no bow and arrow
Got blah blah though, knock the beef outcha top nacho
I'm livin' life like there is a tomorrow
I'm slow motion, I'm slow cookin'
The crock pot holds potatoes
I smell the storm comin', I like watching a sorrow
I like watching that muddy water fillin' up the potholes
I like hearing the woods cry, moan, whisper and sing songs
So I can think long; an aficionado
Raindrops on the string hit: a pizzicato
I'm free-fallin', the airplane pilot's on idle
Freezer lookin' like I hit the lotto
And I got beer colder than a Colorado hollow
Do you follow?
[Хук]
And just like the howlin' wolf
A couple sips down and it's nothin' but blues
Alcohol and rain, now that's what grown men do
You keep it one hundred, I keep a hundred proof
Cause when the raindrops fallin' on that old tin roof
I pour myself a glass of liquor and I get the blues
To get down, to get down I get loaded down
To get down I get loaded
Call me what you want but don't call past two
Unless you got some liquor to contribute
To get down, to get down I get loaded down
To get down I get loaded
When the raindrops fallin' on that old tin roof
I pour myself a glass of liquor and I get the blues
To get down, to get down I get loaded down
To get down I get loaded
Call me what you want but don't call past two
Unless you got some liquor to contribute
To get down, to get down I get loaded down
To get down I get loaded
[Куплет 2]
Drinkin' 'til I'm heavily faded
All the sudden the suds I'm sippin' got me feelin' edumacated
I complicate the uncomplicated
My drinkin' partners are the greatest
Me and my buddy, Jack Davis
Daniels, whatever, we Jimmy Beamin', if we get lucky, maybe
We get a visit from the baby King 13 and go fuckin' crazy
Ten racks for a crystal chandelier full of liquid swazy
Now Patsy Cline got me walkin' after midnight
I'm tippin' the neck, gotta make sure to keep the lid tight
Was sittin' up with attention and now I just sit like
Slump down in my chair like a pimp, pondering this life
I'm the great grandson of Otis Williams
Part of me's Cherokee, the other part is a pilgrim
So me and firewater's like splittin' me up the middle
One's tryin' to love him, the other one's tryin' to kill a man
[Хук]
And just like the howlin' wolf
A couple sips down and it's nothin' but blues
Alcohol and rain, now that's what grown men do
You keep it one hundred, I keep a hundred proof
Cause when the raindrops fallin' on that old tin roof
I pour myself a glass of liquor and I get the blues
To get down, to get down I get loaded down
To get down I get loaded
Call me what you want but don't call past two
Unless you got some liquor to contribute
To get down, to get down I get loaded down
To get down I get loaded
When the raindrops fallin' on that old tin roof
I pour myself a glass of liquor and I get the blues
To get down, to get down I get loaded down
To get down I get loaded
Call me what you want but don't call past two
Unless you got some liquor to contribute
To get down, to get down I get loaded down
To get down I get loaded
[Outro]
Daylight, woah daylight
Daylight, is coming again
Whiskey, woah whiskey
Whiskey, my only friend